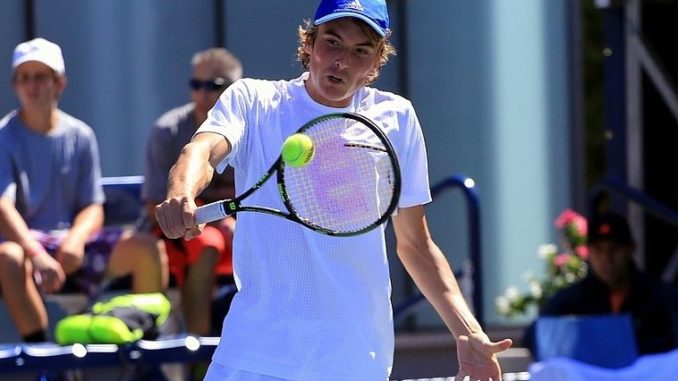 Australian Open semi-finalist Stefanos Tsitsipas has apologised for his comments regarding Roger Federer but has said he was still frustrated with the preferential treatment some of the players received.
Get the Latest Monte-Carlo Masters Tips & Predictions Here
Tsitsipas, who is currently participating in the Monte-Carlo Masters and will play in his first match on Wednesday, is said to have alleged to a chair umpire that he had a bias towards some players "like you do with Roger and everybody else". The Greek was speaking to Gianluca Moscarella in his Miami Open doubles final against Bob and Mike Bryan and his frustration seemed to have boiled over after losing a point.
However, he admitted he was totally wrong and did not mean to say what he ended up saying.
He added:
"I don't know why I said it this way. It came out wrong. I did have situations in the past against players that like to take a lot of time between points and I don't want to mention any names but it was very disturbing and it felt wrong because the referees and umpires wouldn't say anything."
Tsitsipas said his frustration was based on the fact that if he made the same mistake, he wouldn't be given any unofficial warnings, but would be straightaway get a violation.
He also said he was a huge fan of Federer since the age of six and idolised him and accepted his comments were out of place.
Tsitsipas will begin his campaign at the Monte-Carlo Masters with a second round match against Mikhail Kukushkin, who was a 6-3, 6-4 winner over Jeremy Chardy in his opener. The Greek sixth seed had a first round bye.