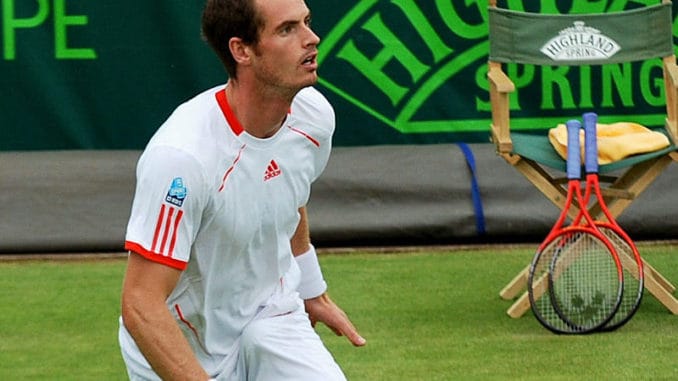 Jamie also reckons he won't be playing doubles with brother Andy Murray at this year's Wimbledon despite earlier rumours to the contradictory.
Read More:
Speaking to the media at the Wimbledon Court 1 roof opening, Jamie said there was no truth to the rumours that the Murray brothers would be featuring together at the competition this year. He also said his brother Andy was taking it slowly at the moment and there was no time-frame attached to his return to tennis.
With Andy regularly posting videos of playing hitting tennis balls on Instagram, hopes of a quick return to the court were raised but it looks like they will need to tempered according to Jamie.
For starters, Jamie doesn't see the pair featuring in Wimbledon doubles this year despite having alluded to in one of his previous interviews. Jamie reckoned it wouldn't make a lot of sense for him to feature in doubles with someone who hasn't played competitively in eight months.
He said:
"We'd both like to (play doubles at Wimbledon) one day. Obviously it was talked about this year after what happened (to Andy) in Australia, but I don't think its going to happen this year."

"For me, these are the peak years in my career and if I go to play Wimbledon with someone who hasn't hit a tennis ball in eight months, I'm kinda giving up one of those years so that's a big decision for me to take."
Jamie admitted he would have a decent opportunity to win the men's double crown with his brother Andy at some stage but it might not be this year.
He also added while Andy's fitness was improving by the day, but it still needed to be seen if he could return to the top level of tennis. Jamie revealed that his brother had decided to take one step at a time with his fitness without rushing things.
On a slightly cautious note, Jamie Murray, who is a former world number one in doubles and a six-time doubles Grand Slam champion, said no-one had returned to play singles from the kind of injury and surgery that Andy had had, and that made it improbable to speculate on Andy's return to the game.