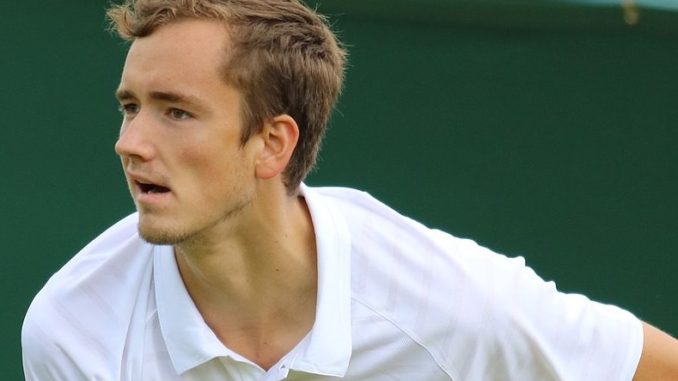 Current player Mackenzie McDonald and former Spanish player Alex Correjta have both tipped Rafael Nadal to lift the trophy despite acknowledging Daniil Medvedev richly deserved his place in the 2019 US Open final.
Looking to watch the Nadal v Medvedev match live streaming online?
*Geo-restrictions apply & pre-funded account needed
Speaking to the official US Open website, McDonald said he was in awe of Medvedev's unorthodox style of play but also praised him for the amount of hard work he puts into his preparation.
He said:
"It's crazy. Daniil Medvedev's really impressive. I keep giving him a lot of respect but honestly, he's really tough to play and he's a really hard worker."
The American also said he had tipped him early to go the distance in a Grand Slam, and while he might not be able to surprise Nadal in tonight's final at Flushing Meadows, Medvedev can be expected to do well.
Listing Medvedev's strengths, McKenzie said one of his biggest strengths was his fitness which will help him convert the match into a physical battle. Coupled with his ability to serve and volley well and the mental toughness he has already exhibited earlier in the tournament when he was bouyed by the crowd boos, Medvedev is the player to beat.
On the other hand, Correjta spoke about how the pair of Nadal and Medvedev were deserving to be in the final. He said the duo was better than everyone else in most aspects of the game, making it a title-decider to watch.
Correjta had a similar observation about Medvedev's fitness brought about his hard work, saying while his ascent to the top might have surprised a few, it's the effort in the background that has gone on to help him.
"It's surprising. But you can achieve only by training and competing. Last year he won more little tournaments. He is getting closer to the top ranking. He is very close to the big three."
The Nadal-Medvedev final will be held on Sunday, September 8 and will begin at 9.30 pm BST.