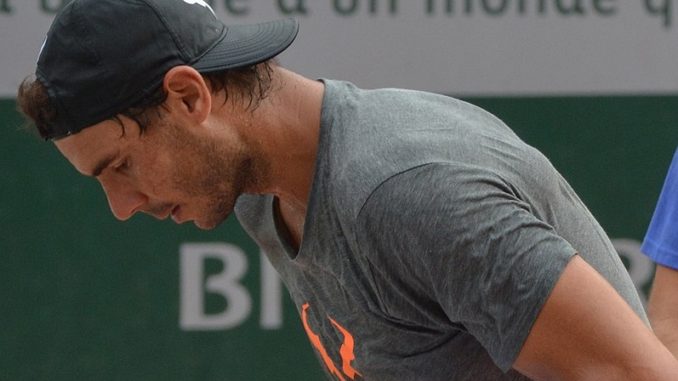 This has been a summer of one remarkable sporting Sunday after another. Roger Federer and Novak Djokovic kicked it off at Wimbledon, only to be topped the same night by Ben Stokes' magic at Lord's.
A few weeks later P.V. Sindhu created history by becoming India's first individual World Champion (in any sport), and just when you thought there couldn't surely be a follow up act to match it, we had two – another Ben Stokes' miracle at the Ashes (quickly acknowledged as statistically the most impactful century in Test cricket) and Jasprit Bumrah's fifer at Antigua.
And then last weekend at the US Open final, Rafael Nadal came up against a 23-year old Daniil Medvedev, having the best summer of any player in two decades on the ATP Tour.
In a titanic exchange stretching almost five hours that left both men visibly drained and the Arthur Ashe stadium crowd in the throes of ecstasy, 33-year old Nadal prevailed in a five set marathon, picking up his 19th Grand Slam in the process.
But the journey to the podium at Flushing Meadows and the video recounting his 19 triumphs that left Nadal weeping uncontrollably before the presentation ceremony, had been the most physically difficult of any player in the history of the sport.
Ten months ago, writing in the Hindustan Times, I had asked the question: 'Can Rafael Nadal rise from the Ashes again?'
The question was not entirely rhetorical. Nadal had been forced to retire mid-way through the semi finals of the 2018 US Open against Del Potro when his old knee injury flared up and then withdrew just before his second round match at the Paris Masters with an abdominal tear.
After stunningly finishing 2017 at #1 in the world, a second US Open in the bag, a loss in the Australian Open to Federer – acknowledged as perhaps the greatest final ever witnessed at Melbourne Park, and a mind numbing 11th title at Roland Garros, it had looked like being Nadal's year.
And yet, weeks into the hard court season, his body, unable to handle the unceasing punishment his game handed it, had given way. He was forced to go into surgery, uncertain about the timing, or indeed the prospect of returning to the highest level of the sport.
I had pointed out in that article in Hindustan Times that 'In a career spanning 15 years, Nadal has been injured 11 times — a statistic that reflects his hard, uncompromising style of play, and incredibly, on 10 such occasions he has come back within 12-months to win a Grand Slam.'
I gave my readers hope by comparing Nadal with Abe Vigoda, who played a supporting role in The Godfather. Vigoda's obituary had been mistakenly written three times between 1982 and 2001. The media got it right fifteen years later when Vigoda finally did leave us permanently. Perhaps, I suggested, just perhaps, Nadal's time at the top of the tennis world was not yet over.
My fingers had hurt from being crossed as I penned this.
The problem was that the injury that he suffered less than a year ago (the 12th of his career), was a very serious one. He had hurt his knee multiple times with his uncompromising, physical style of play, pounding the court, stretching every fibre of his being for passing shots mere mortals would shake their heads at from afar, and then returning them as winners with impossible angles.
But the decade and a half of unceasing punishment that made Vijay Amritraj once tell me – 'The only way you can make Rafa leave the tennis court is on a wheelchair,' was finally taking its toll. This time it was his ankles and immediate surgery was needed.
As the world around him continued to play the sport he loves with a passion rarely seen in others, Nadal went under the surgeon's knife and the long road to recovery. This time it was hard, far harder than ever before. Nadal was 32, but parts of his ceaselessly abused body felt like they were 64.
Nadal is an optimistic man. He announced a comeback at the Mubadala Open. He didn't make it to Abu Dhabi. Nadal then targeted the Brisbane Open. He didn't make it there either.
The Spaniard finally put in an appearance at Melbourne Park, and against all odds, faced Novak Djokovic, in the form of his life, in the finals. It was sad, but not totally shocking, that Novak blew him away in straight sets. No one had said the road back would an easy one.
A month later, the mercurial Nick Kyrgios wielded the axe at the Mexican Open, overcoming Nadal in three hard fought sets. At Indian Wells three weeks later, Nadal's knees gave way just before he was to play Federer in the semi-finals.
As Nadal would admit later, for the first time in his career, he was plagued by self doubts about his ability to recover enough to ever play the sport on his terms. But then, this was no ordinary mortal. It was Rafael Nadal – Rafa to fans, Beast to detractors.
As the 2019 clay court season began, knees unstrapped, muscles rippling, fitter than any battered 33-year old with 12 serious injuries in his career had any right to look, Rafael Nadal made yet another comeback. It would however be far from easy.
At Monte Carlo, the 12-times winner was blown away in the final by Fabio Fognini, at the semi-finals of Barcelona by Dominic Thiem and at Madrid by Stefanos Tsitsipas. At the Italian Open in Rome, it was again Djokovic's turn to make it past Nadal in the final.
While this had been a hard fought three set defeat, the reign of the 'King of Clay' on the red surface he had owned for a decade and a half looked in real danger of being at an end.
Then the train stopped at the romantic city of Paris, the personal playground of King Rafa. Two weeks of sublime tennis later, for the 12th time in 12 appearances in the final, Rafael Nadal was handed the crown with a reverence that befitted the unconquered.
No individual in the history of elite sport, had ever attained such dominance. It is hard to believe, any one will.
As the grass court season started, Nadal was missing from the starting blocks. There was little hope that Nadal would make it to Wimbledon. But he did, and before finally losing in four incredibly hard fought sets against Federer at his sublime best in the semi-finals, Nadal had raised hopes of a repeat of a 2008 final like result.
While that was not to be, with the advent of the hard court season, at the Canadian Open, Daniil Medvedev, in the midst of the greatest summer run of any player since Andre Agassi, ran into a rampaging Nadal, who simply blew away the shocked Russian 6-3, 6-0.
Last Sunday at two sets down and Nadal getting ready to pack him off again in straight sets in New York, Medvedev admitted he was composing his post match loser's speech in his mind. Fortunately, he would find the mental reserve to make a remarkable comeback and take Nadal to five sets before he finally made that speech.
In his speech, Medvedev, displaying maturity and grace that alongside his talent marks him as the future of the sport, thanked Nadal for inspiring a hundred million kids around the globe and for the contribution the Big Three have made by elevating tennis to the level it is at today. He was speaking for all of us who love the sport.
As we go into the end of the 2019 season, at 33, Rafael Nadal is getting ready for a life that may not just end at 20. It's time to get our seat belts on for a journey into a space whose existence we may never have imagined.