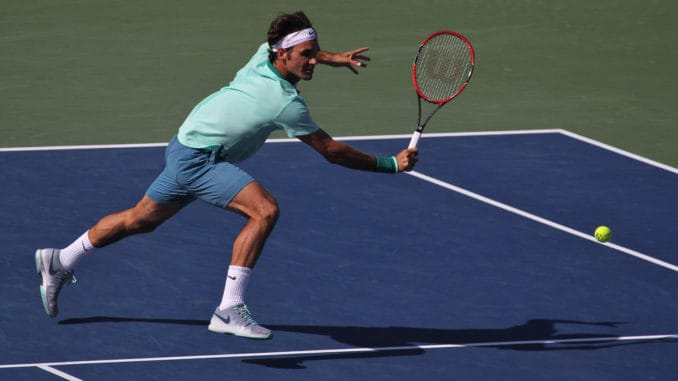 Federer, who is now 38, has finally spilled some beans on what the future might have in hold for him.
Time seems to have caught up a little with the Swiss Maestro as he has failed to win any of his last six Grand Slams and Federer has admitted that there has been some thought on his retirement but it isn't going to be anytime soon. The Swiss maestro said in an interview, he is determined to play in the Wimbledon 2020 but he has not spoken about what after that.
He admitted that there have been some talks between him and his team about him competing in the Tokyo Olympics which will be held between July 24 and August 9 in 2020. Federer said that he has spoken to his wife Mirka about it and he will definitely make up his mind in the next few weeks.
Federer said:
"Inside myself, I decided that I want to play until Wimbledon. Now I am busy about making a choice for Tokyo. I already discussed it with my team and I asked how they see it. I also spoke with Mirka (Federer's wife). I will definitely take a decision over the next weeks."
This week will see Federer play in the Laver Cup in Geneva along with his European teammates Rafael Nadal, Dominic Thiem, Alexander Zverev, Stefanos Tsitsipas, Fabio Fognini and Roberto Bauttista Agut.
Then in October, the Swiss will play ATP Shanghai Masters and the Basel Open. He will also look to play in ATP Finals.
Along with this, he is also set to play some exhibition matches against Zverev and del Potro in South America in November but hes vowed that it wont perturb his preparations for what could potentially be his last season.
Federer on being asked about playing in the Davis Cup 2020 told the media that he doesn't necessarily plan on it. He also spoke highly of his Laver Cup teammate Rafa Nadal saying its not surprising for him as he always knew Rafa is capable of attaining such success.
As it appears, Federer is heading into the twilight of his career but the world number three will definitely play until the Wimbledon next year. More quality action on our way but the big question is whether it will continue for long.