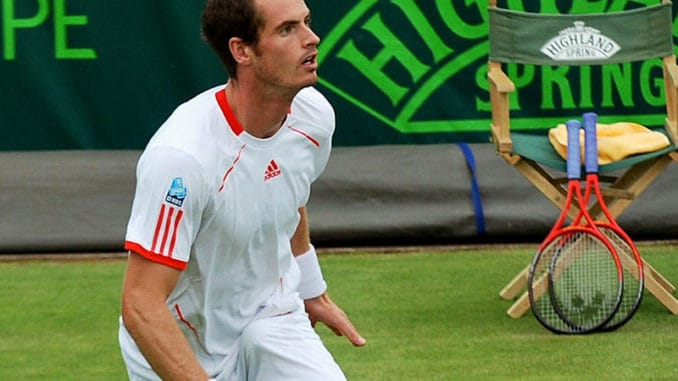 Former world No.1, Andy Murray has had a very tough season recovering from his hip surgery. Having been in pain for many years, Murray decided to follow in the footsteps of doubles legend Bob Bryan and get the 'hip resurfacing surgery in January following his loss to Bautista-Agut at the Australian Open in the first round.
Murray, who had said this surgery was necessary to to improve quality of his life, added,
"I'll be in less pain doing normal things like putting my shoes and socks on."
Doing everyday tasks had become incredibly hard for Murray and despite admitting that if he would not recover well, the Australian Open match might be the last match he plays, Murray went ahead with the surgery at the end of January.
This surgery to mend a damaged hip joint involved the smoothening of the femoral head and capping it with a metal cup and usually takes a couple of weeks to return to performing normal tasks. In the case of athletes, however, it takes much longer to return to the sport especially at the level it was being played at prior to the surgery.
Also Read:
Just a few months later, Murray returned to the courts post a successful surgery with his doubles partner Feliciano Lopez and won the doubles title by defeating the top seeds at the Queen's Club Championships. This was by no means a small victory and showed the determination of the Olympic gold medallist to return to the sport.
The former Wimbledon champion returned to the tournament for the men's doubles and mixed doubles but got eliminated in the second and third rounds respectively.
Murray did not win a singles match until the Rafa Nadal Open Challengers tournament in August where he recorded two wins, both in straight sets.
After losing in the third round, Murray said:
"I think physically I still have a lot of improving to do if I want to get back to competing on the tour at the highest level because it showed there that I wasn't quite ready to play many matches in a row."
Eight months into recovering from his surgery, Murray is scheduled to play at the Zhuhai Championships tomorrow.
Now ranked world No.413, Murray will play world No. 69, Tennys Sandgren has had a good year, reaching his career-high ranking of 41 this year. The duo last met at the Winston-Salem Open in August, in only Murray's second singles appearance since his surgery, where despite showing great improvement, Murray lost.
Looking at his speedy recovery and his performance at doubles matches, Murray has done well to bring himself back to tennis.
He has admitted that he feels much "slower" on court which would explain his performance at the singles matches and would look to re-gain his physical strength by the end of this year by playing multiples matches and getting his body used to "competing and playing matches consistently again".
Murray is scheduled to play at the China Open and the Shanghai Masters as a part of the Asian Swing on the road to a full recovery.