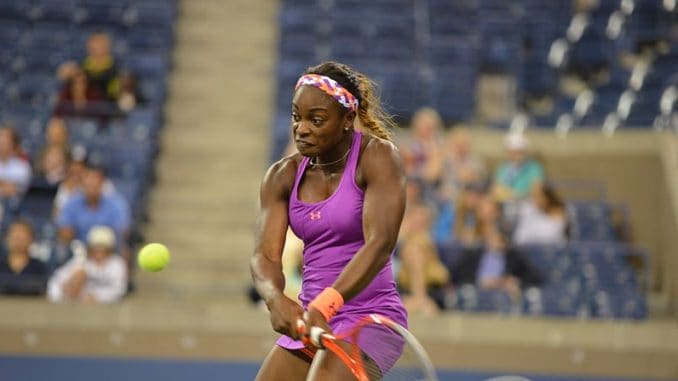 The World TeamTennis (WTT) which is in its 45th edition this year will be held from July 12 to August 1, 2020 and Chicago Smash will be returning to the competition this season.
They will compete against eight other teams in the 2020 season after Vegas Rollers and Orlando Storm had joined World TeamTennis and a four-team playoff was introduced in Las Vegas last season.
Sloane Stephens, the women's champion of the 2017 U.S Open will be leading the Smash. Her coach, Kamau Murray who is a native of Chicago will also be coaching the team.
Chicago Smash will play their home games at the Credit Union 1 Arena situated in the University of Illinois – Chicago campus.
Kamau Murray said that the city is a great fit for WTT and he is glad to bring professional tennis to his hometown. He added that the addition was something they wanted to do for a long time because they felt that Chicago is a perfect place for the WTT expansion team.
Murray mentioned the instance of the Laver Cup when the tennis community of Chicago came out in huge numbers and supported the team. "We expect to do the same this July," he said.
Also Read:
Chicago's tradition at the WTT tournament traces back to 1974 when the Chicago Aces competed in the first edition of the tournament. Their name had changed to Chicago Fyre in 1983 when they won the title courtesy the legend, Billy Jean King.
In this tournament, Chicago Smash will play its first match on July 13 against Springfield Lasers who are the defending champions and have won the title twice. Sloane Stephens will feature in all home matches for Smash along with the Chicago native, Evan King.
Sloane Stephens is all excited to play for the Chicago Smash this summer and she hopes to inspire the Chicago kids and help the community through her role in the tournament.
Meanwhile, Carlos Silva, CEO of WTT said that Chicago is an important market for the WTT and they are excited to debut in the tournament as the ninth team. The prize money for this tournament is a record-breaking $5 million.