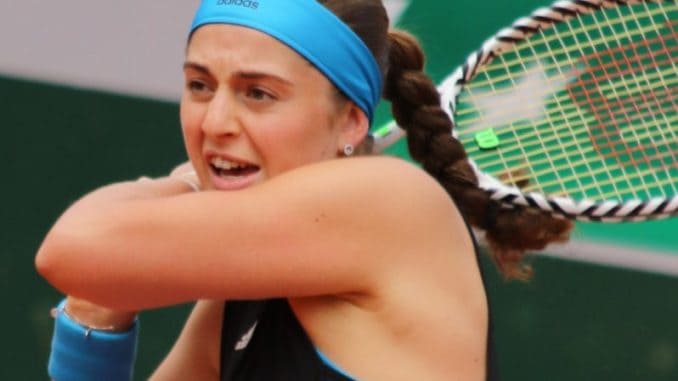 Coronavirus might have its say but for now the 2020 Fed Cup Finals will go on as scheduled in Budapest, Hungary from April 14. The 12-team event will go on for six days.
In a revised format, the Fed Cup Finals will follow the Davis Cup style with all the matches to be played at a single venue, László Papp Budapest Sports Arena, including the group stages and the knock-out.
The 12 teams which qualified for the finals after winning their respective matches at the Qualifying Round in February, have been divided into four groups, with three sides in each of them. Every team plays the two other teams in their group in a best-of-five contest, and the winner of the group stage enters the semifinal. That is followed by the final.
Four teams, hosts Hungary, Australia, France and Czech Republic had been given a direct entry into the Fed Cup Finals while eight others, Belarus, Belgium, Germany, Russia, Slovakia, Spain, Switzerland and USA qualified for the final by beating their respective opponents in the Qualifying round.
Here's how the 2020 Fed Cup Finals groups are arranged.
Group A: France, Russia, Hungary
Group B: Australia, Belgium, Belarus
Group C: USA, Spain, Slovakia
Group D: Czech Republic, Germany, Switzerland
Around the same time as the Fed Cup Finals, there will be a round of Fed Cup Playoffs which will be happening in different parts of the world. The winner of these playoffs will qualify for the 2021 Fed Cup Qualifying.
Poland will host Brazil, Mexico will be the home team against Great Britain, Serbia will play at home against Canada and Latvia take on India at Riga in the Fed Cup Qualifying. In the other four matches, Japan faces Ukraine, Romania hosts Italy, Argentina takes on Kazakhstan and Netherlands will be up against China.
Of these, Mexico and Argentina qualified for the Playoffs from the Americas Zone, China and India from the Asia/Oceania Zone while Ukraine, Italy, Serbia and Poland were promoted from the Europe/Africa Zone.