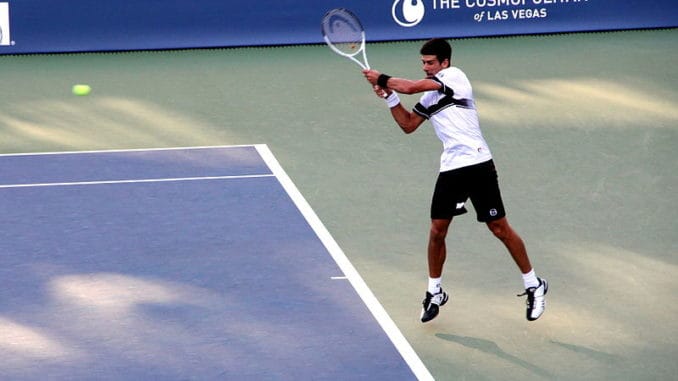 Novak Djokovic and his wife Jelena have tested positive for the coronavirus, joining the three other tennis player who had featured in the Adria Tour and saw the same result to their tests.
This follows Grigor Dimitrov's earlier positive report after playing in the Adria Tour followed by the announcement from Borna Coric and Viktor Troicki that both had also tested positive for the illness.
The Adria Tour was organised in the Balkans under the auspices of Djokovic and in a statement released to the media, the world number one has expressed regret over it.
Djokovic said:
"The moment we arrived in Belgrade we went to be tested. My result is positive, just as Jelena's, while the results of our children are negative."

"Everything we did in the past month, we did with a pure heart and sincere intentions. Our tournament meant to unite and share a message of solidarity and compassion throughout the region."

"The Tour has been designed to help both established and up and coming tennis players from South-Eastern Europe to gain access to some competitive tennis while the various tours are on hold due to the COVID-19 situation."
Also Read:
He added:
"I am extremely sorry for each individual case of infection. I hope that it will not complicate anyone's health situation and that everyone will be fine. I will remain in self-isolation for the next 14 days, and repeat the test in five days."
While the motive behind the organisation of an exhibition tournament like Adria Tour cannot be questioned, the larger issue was the carefree manner in which the shenanigans continued.
In having 3000-odd spectators for the tournaments, it became the first tennis competition to allow crowds since the suspension of sports and what followed after that made for an even worse spectacle. Players shook hands freely and most fans who were crammed in the stadium were without masks.
Released videos of after-parties saw the players celebrate with each other in close proximity in clubs, further infuriating fans about the message it was sending out.