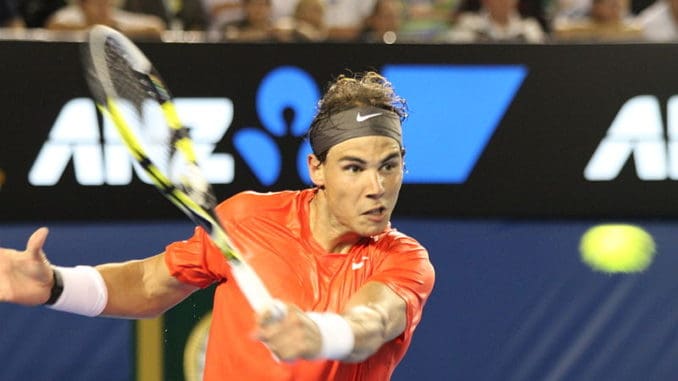 Spanish world number one Rafael Nadal has said he always knew Serbian Novak Djokovic would be back playing his best despite enduring a 12-month period of poor form and injury issues.
Djokovic, a former world number one, looked to be on a roll when he captured his 12th Grand Slam title at the 2016 French Open but fell away quickly after that. Since that title win at Roland-Garros, he played seven of the eight Grand Slam competitions – missing the previous US Open because of an injury – and made it as far as the semi-finals just once.
However, just when he was beginning to get written off by many pundits, Djokovic came storming back to beat Nadal in the semi-finals at Wimbledon before routing Kevin Anderson in the final to win his fourth title on the hallowed grass.
US Open Predictions | US Open Tickets | US Open Live Streaming | Premium Tips Here
Nadal, however, has said, he never doubted Djokovic's tenacity and always believed he would make a sterling comeback to tennis.
The French Open winner said: "Two months ago it was said that Djokovic was a disaster, something that I did not believe, and this is what makes this sport so unpredictable."
He added:
"We have been at the top for many years, although there has been a very exceptional circumstance, that practically, has almost never happened in history."
Read: Murray, Azarenka To Feature in Cincinnati Open
Nadal will now step on to the courts at the Rogers Cup, where he had featured last year too but lost in the third round of the competition to upcoming youngster Denis Shapovalov. He will also look to participate in the Cincinnati Masters where he was knocked out in the quarter-finals by Aussie maverick Nick Kyrgios before going on to win the US Open.
Djokovic will also participate in the Rogers Cup but the other tennis legend Roger Federer has decided to skip the competition as he looks to preserve his body for the rigours of the US Open ahead.
Interestingly, in an interview recently, Federer said the media did not pay too much attention to younger players unless they defeated the likes of himself, Nadal or Djokovic.
He said:
"Now I feel that if you don't beat Rafa (Nadal), me or (Novak) Djokovic, no-one almost cares about it."