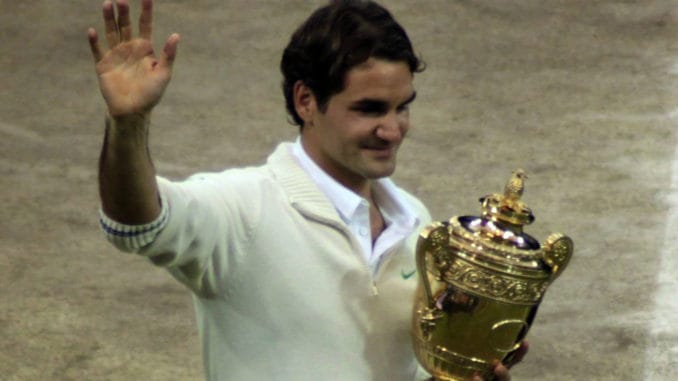 Roger Federer's tennis coach Sverin Luthi reckons he has taken the right call to skip the Rogers Masters which will begin on August 6 in Canada.
The multiple Grand Slam winner was expected to feature in the Montreal Open competition – also called the Rogers Cup – but decided to withdraw from the tournament because of his scheduling.
Having not played in competitive tennis since his ouster from the Wimbledon quarter-final, the biggest worry Federer fans would have is the lack of practice especially since the only tournament he would now have for practice is the Cincinnati Masters.
US Open Live Streaming | US Open Tips | US Open Tickets | Premium Tennis Tips
However, Luthi thinks Federer's decision has been made a step in the right direction.
He said:
"Would it be an advantage for him to play two tournaments prior to the US Open? For me, nope. Yeah, someone will say: 'And if he loses in the Cincinnati first round?'
"But the most important thing is that he is fresh, motivated and inspired."
Luthi also argued it doesn't make sense for Federer to feature in multiple tournaments in the lead-up to a Grand Slam tournament.
Federer's coach also said it didn't provide Federer with any advantage to feature in either the Rogers Cup or the Cincinnati Masters as preparation for the US Open which begins from the final week of August.
Meanwhile Japanese player and former world number four Kei Nishikori has fired a warning at Federer – and Rafael Nadal – he wants to capture the number one spot on the ATP Rankings.
The current Japanese number one has slipped to number 20th in the ATP Rankings but is fighting fit now and wants to reclaim his best rankings before moving up to try and capture the world number one ranking.
Nishikori also said he was feeling good in the lead-up to the US Open having begun his training two days after the ouster at Wimbledon.
He added:
"I'm feeling good again. I've tried to have a couple good matches. I think it is important to have a couple good matches to gain confidence. I might have a tough first round. It is going to be tough. I'm going to try to play focused from the first match."