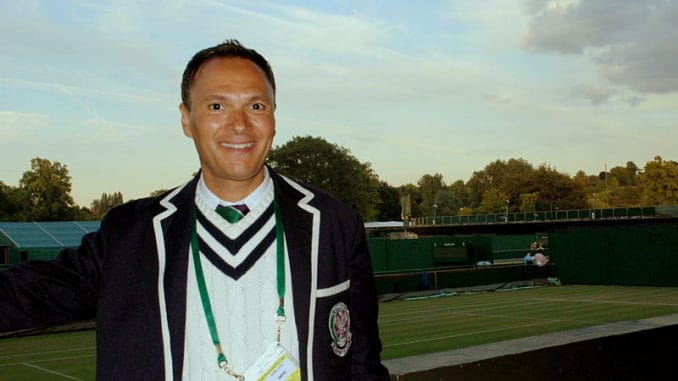 Like children, umpires are meant to be seen and seldom heard – or only when announcing the score. Yet, in the past few weeks, several of them have made high profile interventions in matches which have attracted headlines for all the wrong reasons.
First of all there was Christian Rask who gave Frenchwoman Alize Cornet a code violation for changing her shirt on court during her US Open match against Johanna Larsson.
Not only was this unfair and sexist – male players do it all the time – but also incorrect as the USTA (United States Tennis Association) later clarified. Cornet had done nothing wrong, and there is no rule prohibiting what she did.
And then there was the famous altercation between Serena Williams and Carlos Ramos during the US Open final, which saw the multiple Grand Slam winner receive 3 code violations, and eventually be docked a game in her defeat to Naomi Osaka.
The debate over who was right and wrong has raged across the world since, with more controversy stirred-up last week when a prominent Australian newspaper published a provocative and unflattering cartoon of Williams' temper tantrum.
And, just to prove you can't keep a good man down, Ramos was back in the news again last weekend, when he issued a code violation to Marin Čilić for smashing his racquet during his Davis Cup tie against Sam Querrey of the USA.
Now the latest umpire to make the news headlines is Swede Mohamed Lahyani who has been banned from officiating in his next two scheduled tournaments. His offence?
Ironically enough, it is what caused the Williams furore to erupt in the first place – illegal coaching of a player.
In this case, the player in question was Australian Nick Kyrgios during his US Open match against Pierre-Hugues Herbert. Trailing by a set and a break, Kyrgios was clearly struggling, but inspiration came from an unexpected quarter.
At the change of ends, Lahyani got down from his chair to give Kyrgios a pep talk saying "I want to help you" and "I've seen your matches: you're good for tennis – I known this is not you".
Kyrgios duly won 19 out of the next 25 games to win the match in four sets. Afterwards, the Australian claimed it was ridiculous to suggest that Lahyani's intervention on his performance, but his French opponent disagreed saying that it was "the point something changed".
Now the ATP has support Herbert's position and slapped Lahyani with a ban from working in tennis tournaments around the world till October 15.
ATP executive vice-president Gayle David said that, although Lahyani was a well-respected and world-class official, his actions during "the match crossed a line that compromised his own impartiality as a chair umpire".
Hopefully, umpires will now be prepared to step back in to the shadows once more.