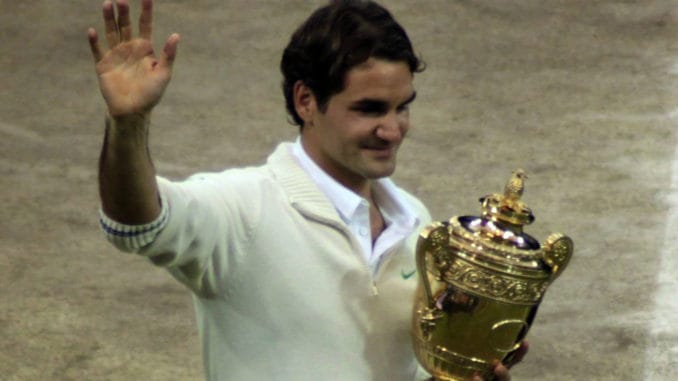 Roger Federer is seriously considering his options when it comes to playing on clay in 2019 having missed out on two back to back years of clay-court competitions.
Speaking in an interview with ESPN, Federer said he is reviewing his commitment to playing on clay, which includes the Roland-Garros, where the Swiss hasn't played since making the quarter-finals in 2015.
Federer said, "The clay-court season is under review."
He added the decision to play on clay isn't "off the table". The 20-time Grand Slam champion said the decision to participate on clay would be taken by the end of 2018 so that it can help with his plans around build-up, fitness and practice sessions.
The last time Federer played on clay was way back in April-May 2016, when he participated at the two Masters tournaments played on clay – the Monte-Carlo and Rome Masters. He did not have a great time, losing in the quarter-finals at the former and in round three at the latter.
He went on to miss the French Open after that because of injury and has never played on clay again.
Federer said: "This [decision] is something that is obviously a big deal. If you play the clay, it changes everything."
Having won the French Open just once as compared to the 19 other Grand Slams spread over the Australian Open, Wimbledon and US Open, Federer's decision to avoid clay court events at the twilight of his career isn't very surprising.
What would have made his decision-making easier is the fact that since that time, Federer has collected three more Grand Slam titles including the 2017 and 2018 Australian Open and the 2018 Wimbledon. The extra rest between the Australian Open and the grass-court swing has helped him a lot and bringing clay back into the picture could become difficult for Federer.
Federer's only win at the French Open came in 2009 when he defeated Sweden's Robin Soderling in the final, having avoided meeting Rafael Nadal in that tournament. In the 15 matches that Federer has played on clay against his biggest rival, he has won just two with Nadal winning on the other 13 occasions.
Would you like to see Federer play on clay or does his decision to skip it makes sense?