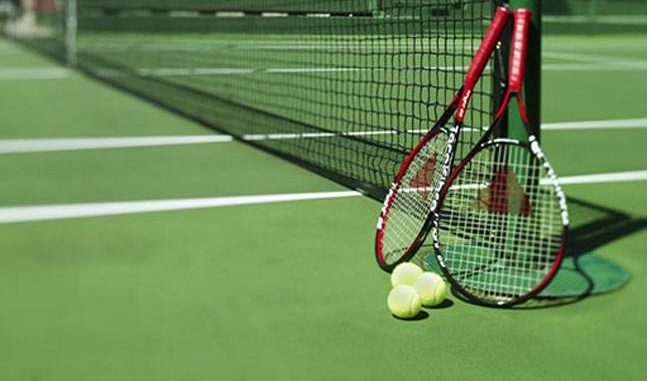 Three Thailand-based tennis umpires have been awarded life bans for a range of offences related to anti-corruption by the sport's anti-corruption body, the Tennis Integrity Unit.
The three named as Apisit Promchai, Anucha Tongplew and Chitchai Srilai were convicted after admitting they had bet on tennis encounters that they were officiating on during ITF Futures Tour tournaments in 2017, and manipulating the scores input into electronic scoring systems, for "betting-related purposes, and personal profit".
All three men have now been banned from officiating or attending any professional tennis event, according to the TIU.
This is just the latest manifestation of a problem that was highlighted back in April when an independent panel led by British QC, Adrian Lewis, highlighted that there was a serious integrity problem in tennis, which has been exacerbated by the rise of online betting, and the sale of official live scoring data.
Their report stated that whilst no level of the game was immune from the issue, the problem was particularly acute and pervasive at the lower levels of the game, where the rewards for the players are less, and, therefore the temptation to cheat or listen to illegal approaches from gambling syndicates greater.
Since then, Argentine player Frederico Coria has been banned for eight months and fined US $10,000 for failing to report illegal approaches by unnamed parties to fix matches in 2015, and failing to cooperate with a TIU investigation. Coria is the brother of former French Open finalist Guillermo Coria.
Two weeks later his compatriot Nicolas Kicker was given a six-year ban, and a US $25,000 fine for contriving to fix the outcome at an ATP Challenger event in Padova, Italy in 2015, and then repeating the offence at another ATP tour event in Baranquilla, Columbia three months later.
Meanwhile, last month, former Australian Open junior champion Oliver Anderson was admitted back to the sport after serving an 18 month ban for match fixing, after deliberately losing a set during a Challenger tour match in 2016.
Unfortunately for tennis and its image the findings of the independent panel appear to be sadly prophetic, and one can only hope the Thai umpires, and the players issued with bans, isn't a case of being tip of what may be a very big iceberg.