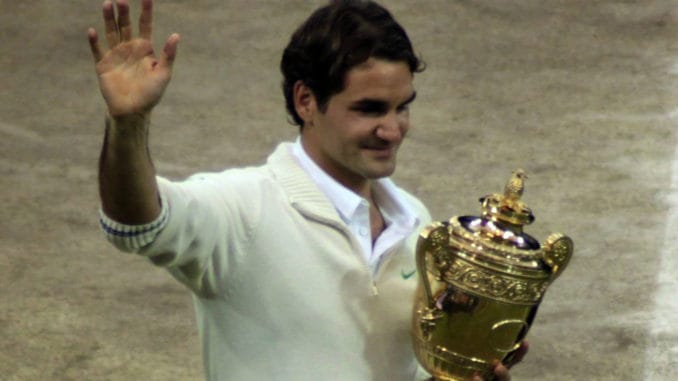 Recently retired French player Julien Benneteau has cause a fire storm of controversy in the tennis world by claiming Swiss maestro Roger Federer gets a favourable treatment on the ATP Tour.
The Frenchman, who won the men's doubles title at the French Open in 2014 and reached a highest ranking of 25, was especially scathing on the Australian Open. He was quoted as saying that Federer has played 12 or 13 of his past 14 matches in Melbourne at night, thereby, avoiding the often high temperatures during the day time.
He specifically made reference to a match played between Novak Djokovic and Gael Monfils during the day, where the temperature reached as high as 45 degrees centigrade on the ground.
It was not just the Grand Slam that Benneteau has criticised organisers "Down Under" for, he also cited Federer's Laver Project, as being a "conflict of interest".
He says that the Chairman of the Australian Open, Craig Tiley, who deals with marketing and television rights for the exhibition tournament, is paid by Federer's agent, influencing the decision to allow the 20-time major winner to play the majority of his contests in the night session.
The 36-year-old said that the Laver Cup had no sporting legitimacy, no criteria for selection, saying it is purely monetary. He drew reference to Aussie player Nick Kyrgios being paid $750,000 to participate in the tournament, with no ATP points on the line.
He went onto to further state, that the international bodies that run the sport are "weak" in their handling of this issue.
Two players, however – Novak Djokovic and John Isner – came out in the Basel-born player's defense.
Speaking after their clash at the ATP Tour Finals in London, the Serb and the American seemed to understand why Federer gets treated differently.
Djokovic said:
"In a way he deserves special treatment because he is a six time Australian Open champion".
The 14-time Grand Slam winner went on to say:
"People want to see him play on the center court, and they want to see him play in showtime, which is 7:30 pm."
Djokovic said while he understood Julien's point, it was imperative to understand that Federer was a driving force of tennis and that Benneteau and guys like him are benefiting from Federer bringing attention to the sport.
Isner concurred with Djokovic's opinion saying Federer's influence on tennis is similar to Tiger Woods in golf. He further stated:
"He (Federer) is men's tennis, he deserved everything and more that he's ever had."