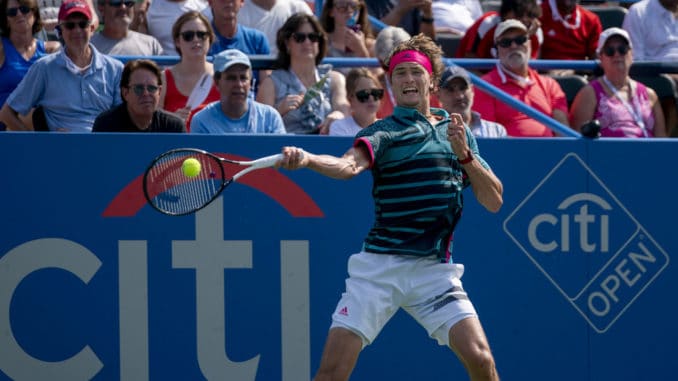 Alexander Zverev registered a straight-set win over Roger Federer to move into the first title-decider of the ATP Finals.
The German, who has won three career Masters titles but never made it beyond the quarter-final of any Grand Slam, triumphed 7-5, 7-6 to make it to the final. He will now need to wait for the Novak Djokovic v Kevin Anderson match to wait for his opponent.
Incidentally, the match ended on a bit of a sour note Zverev who stopped a point when the ball-boy dropped a ball in the middle of a rally. The crowd booed him for that causing him to apologise to both, his opponent and the crowd for the issue.
He said:
"I apologised to Roger at the net already, he said it is OK and it is in the rules. I'm sorry this happened. I didn't mean to upset anybody."
It was in the 12th game of the first set that Zverev set up three set points and soon sealed it off easily to win the first set.
Interestingly, Federer began the second set by breaking his opponent to show signs of coming back into the match but Zverev was having none of it, as he broke back immediately to level the set. Things went on serve for the next 10 games, to take the two players into a tie-breaker.
The world number five had a couple of match-points in the tie-breaker and while he wasted the first one, he converted the second to take the match and put himself in a position of his biggest career title.
Incidentally, these two had last played at the 2017 World Tour Finals where Federer had needed three sets to defeat Zverev. They are now 3-3 on head to head in competitive tennis.
Federer, who is one tournament away from winning the 100th title of his career, will now need to come back in 2019 to become the second player to do that in the history of tennis.