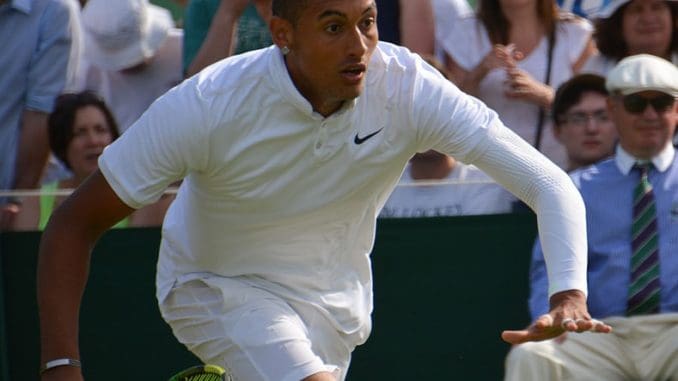 A list of Australian Open winners from the early days of the Open era reveals a host of familiar names – Rod Laver, Ken Rosewall, John Newcombe and Mark Edmondson on the men's side, and Margaret Court, Evonne Goolagong Cawley, Kerry Melvlle Reid and Chris O'Neil for the women.
All great champions in their own right, and all Australian. But, since O'Neill last won in 1978, no Australian has won their own Grand Slam title, and there is little chance of that changing in Melbourne next month?
So, what happened?
The post-war period was something of a golden age for Australian tennis. The process was in the process of rapid growth, land was plentiful and many people had access to tennis courts in the back gardens or local parks. Champions like Laver and Court emerged and encouraged others to emulate them.
Then the rest of the world began to catch up, especially with the fall of the Iron Curtain that enabled players from Central and Eastern Europe, hitherto denied, the opportunity to travel.
Meanwhile tennis courts began to disappear in the wake of urban expansion, and, like many developed countries, child participation in sport began to drop, as young people turned to more sedentary occupations like gaming and the attractions of the internet and social media. From being a world leader, Australia became an also-ran.
There have been champions, Pat Cash, Samantha Stosur, and Leyton Hewit have all won Grand Slam titles, but it is two years since Hewitt finally retired, and it is hard to see a major tournament winner among the current crop of players.
Nick Kyrgios has long been identified as one of the most talented players in the game, but he has suffered from a lack of motivation on court, and has become as famous for his off-court antics and arguments with officials as for his success in major tournaments.
Compatriot Bernard Tomic has garnered an even worse reputation for his behaviour and on-court demeanour, and has seen his world ranking tumble down to 83.
The best Australian prospect would appear to be Ashleigh Barty, who won her first WTA event at the Malaysian Open earlier this year, and who also won her first Grand Slam title, securing the US Open doubles title with partner Coco Vandeweghe in August.
Yet she has not always taken tennis seriously, taking time out to pursue a career as a professional cricketer before taking up her racquet again. She has also never been beyond the third round in Melbourne so to expect her to go all the way this time is a big ask.
It looks, therefore, as if Australia are going to have to wait a while longer for another home winner of  one of the singles players, perhaps until a once in a generation player emerges.
Meanwhile, Australian fans can take solace from the example of Great Britain.
Fred Perry won the last of his Wimbledon singles titles in 1936, and it was another 77 years until another British man won the tournament in the shape of Andy Murray in 2013. And then, to prove it was no fluke, Murray duly won the title again three years later.
Question is, how long will Australia have to wait?