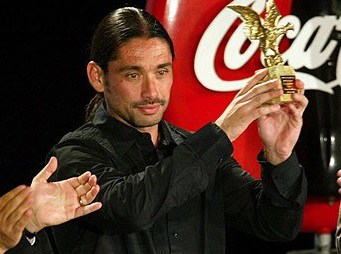 Former world number one Marcelo Rios has unveiled a stunning plan for making a comeback to the ATP Tour. And it consists of breaking a record.
Having last played in a tournament in 2003, Rios is currently preparing for a one-off exhibition match against Nicolas Lapentti, one that will be hosted at the Gran Arena Monticello. But the bigger shocker, according to a story in Latercera.com, is that Rios is aiming to play in an ATP Challenger tournament in January.
And that's not all, he wants to win it too.
Speaking to the website, Rios revealed he was training with the Bollettieri academy against some good players, and has had to lose weight to get to a competitive level. He said he had reached the weight levels that he was at when he was playing, having lost 12 kilograms and was aiming at something higher.
And after this exhibition match, Rios will be looking to participate in the Ohio State Varsity Tennis Center that starts off from January 7.
Rios said of his call to take part in the tournament:
"If I had not felt good or I had not lost weight, I would not have made the decision. From here to January 7, I can injure myself, because I train a lot, but I would like to do it, to get a wild card, to try it."

"Imagine: winning a challenger at 43 is nice, whatever it may be. I feel qualified to play it and win it. If I did not feel good playing, I would not."
Rios had retired from competitive tennis in 2004 at the age of 27 because of a back injury. He was a finalist at the Australian Open, two-time quarter-finalist at the French Open and once at the US Open but became the number one on the back of his five Masters titles wins between 1997 and 1999. He also won 13 other ATP titles.
If he does manage to win a Challenger title at 43, he would become the oldest to do so, breaking the 39-year-old Ivo Karlovic's record he set by winning the Calgary Challenger earlier in 2018.