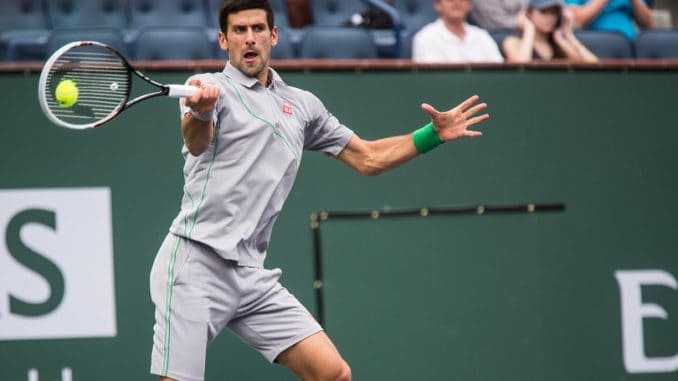 Top-ranked Novak Djokovic had no issues making it to the 2019 Australian Open semi-final after his opponent Kei Nishikori withdrew from their last-eight encounter on Wednesday.
Djokovic, who has dropped a couple of sets in the tournament so far, was leading 6-1, 4-1 when Nishikori decided to retire from the contest due to injury. The Japanese player had come into the match on the back of two wins from being two sets down and that looked to have taken a heavy toll of him in this quarter-final.
The pair featured on court for just 52 minutes before the retirement as Nishikori failed to recover from what looked like a thigh injury. He twice received court-side treatment but in the end, limped out of the competition.
Nishikori admitted he wasn't at his freshest during the match but denied he had come into the match with an injury.
He said:
"After third game or fourth game when I was serving, I felt pretty heavy to my right leg. After that I couldn't really bend my knees and couldn't jump up. Yeah, I decided to stop."
Nishikori added:
"I was trying. Like I said, after couple games, I couldn't really move, couldn't hit my serve well. I don't think even if it's Novak, I couldn't beat anybody with my one leg. It was just too tough."
Djokovic's win came after he had been taken to four sets by Daniil Medvedev and Denis Shapovalov.
He will now take on surprise semi-finalist, the 28th seeded Lucas Pouille, who stunned Milos Raonic in an earlier match. Raonic had gone into this encounter as a favourite, having demolished Alexander Zverev in straight sets, but a poor first serve let him down.
Pouille won 7-6, 6-3, 6-7, 6-4 to reach his first ever Grand Slam semi-final where he has the tall order of overcoming Djokovic.