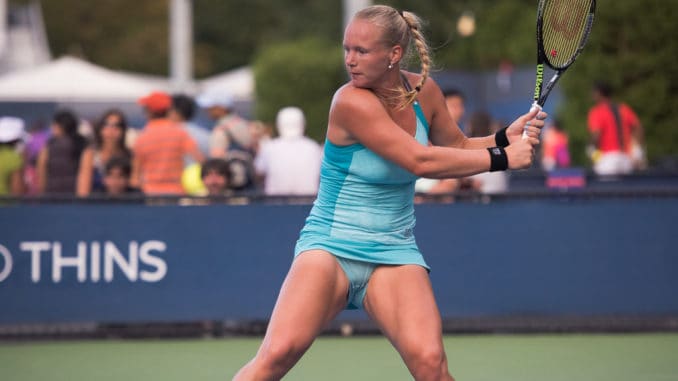 Kiki Bertens bagged the WTA St. Petersburg Open by clinching a straight-set but rather difficult win over Donna Vekic in the final of the competition that ended this Sunday.
The Dutchwoman overcame a probable case of nerves in the first set to win 7-6, 6-4 and pouch her first title of the year.
Down 5-2 in the first set, Bertens stunned Vekic by grabbing 17 of the next 18 points to force the set into the tie-breaker. And then she roared ahead in the tie-breaker to win by conceding just two points to her opponent.
Speaking at the post-match conference, Bertens admitted to it being a fighting week for her.
"It's a great feeling to hold the trophy. It was a really tough week. Every tournament has its challenges, but I think I played great the whole week."

"I didn't start good today, but I was still able to turn the match around, so I'm really proud of that."
Vekic had come into the tournament looking to go all the way for the first time ever, having reached her first final of an event of this magnitude. She started off well to break her opponent twice in the first set, but her game unravelled after that.
Bertens has now moved to the eighth rank in the world, her best ever and adds this title to her first Premier 5 win at the Cincinnati Open along side the runner-up at the Madrid Open.
It would be interesting to see how she goes about her business in latter tournaments of the year but for now Bertens will keep on improving. Vekic will take heart from her much improved showing as she also looks to rise up the WTA rankings.