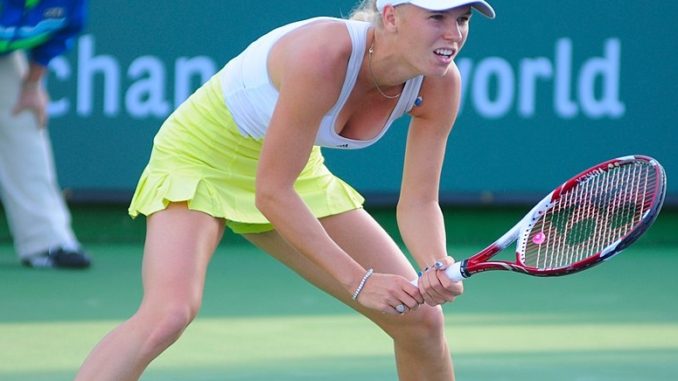 Denmark's Caroline Wozniacki has opted out of the WTA Qatar Open because of a viral illness and her spot in the opening round of the tournament has been taken over by Australia's Samantha Stosur.
Wozniacki, who is a former world number one and has also won the 2018 Australian Open, was expected to feature in her first tournament since her third round exist at this year's Australian Open. She had been draw to face Czech qualifier Karolina Munchova in her opening round match who will now take on the Aussie Stosur, who is a lucky-loser and herself a Grand Slam winner.
Having gone into the first major of the year with a chance to make it to the top of the rankings, Wozniacki is now ranked 10th in the world and could drop out of the top 10 when the WTA rankings are released next week. This is after she will drop points following her semi-final presence at the Qatar Open last year when she lost to Petra Kvitova.
Wozniacki had revealed last year she had been diagnosed with rheumatoid arthritis before the 2017 US Open, an autoimmune illness that attacks the joints in the body. She had vowed to keep fighting and playing despite her issue.
The winner of the Munchova-Stosur match will take on Hsieh Su-wei, who easily made it to the second round after a 6-2, 6-0 bashing of Aliaksandra Sasnovich in her opener.