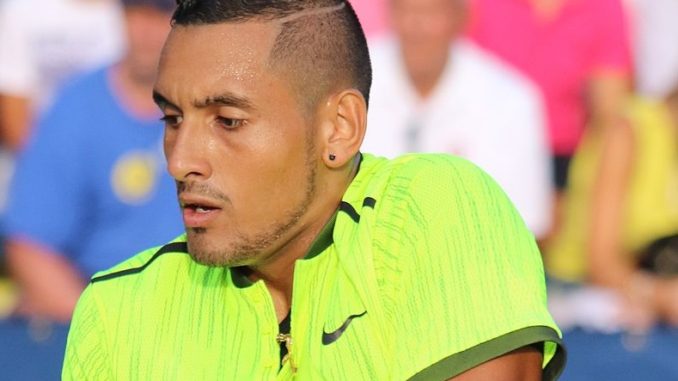 Rafael Nadal did not mince with his words at the end of his campaign at the Acapulco Open in Mexico, criticising Nick Kyrgios for his attitude.
Kyrgios, who defeated Nadal in their second round match in a gruelling three-setter, was involved in a string of on-court incidents and was later booed off the court despite coming back from potential fitness concerns to seal the quarter-final berth.
There were quite a few issues during the match that might have been a bone of contention between Nadal and his Aussie opponent but none more so than when Kyrgios complained to the chair umpire about the amount of time the Spaniard was taking between points.
Later in the third set, Kyrgios also tried to take advantage of the fact that Nadal stood so deep outside the baseline by sending in an underarm serve.
In the post-match press conference, Nadal complimented Kyrgios on his talent but bemoaned the lack of respect that the Aussie had. He said:
"He is a player who has enormous talent. He could win Grand Slams and fight the top positions of the ranking, but there is a reason why he is where he is."

"He lacks respect for the public, the rival and towards himself."
Not that Kyrgios was having any of that in his chat with the media at the end of the encounter. He said they were two different players, and two different personalities on the court and it was for Nadal to comment on him without knowing anything about him.
He retorted:
"I'm different. Rafa's different. He can focus on what he needs to do. He doesn't know the journey I've been through. He doesn't know anything about me so I'm not going to listen at all."
The Aussie also took a dig at Nadal's slowness between points, taking a lot of time to get ready and start serving.
He called Nadal "very slow between points", adding that was his game and he hadn't made any comment on that, and nor should the world number two about Kyrgios' game.
Kyrgios, who had earlier in that match, wanted to quit but did not do that saying he was afraid the crowd won't understand, went on to defeat Stan Wawrinka in the quarter-finals of the Mexican Open. Interestingly, Kyrgios and Wawrinka have had a bad-tempered history as well, with Kyrgios having 'sledged' him with a nasty comment about the Swiss player's girl-friend.