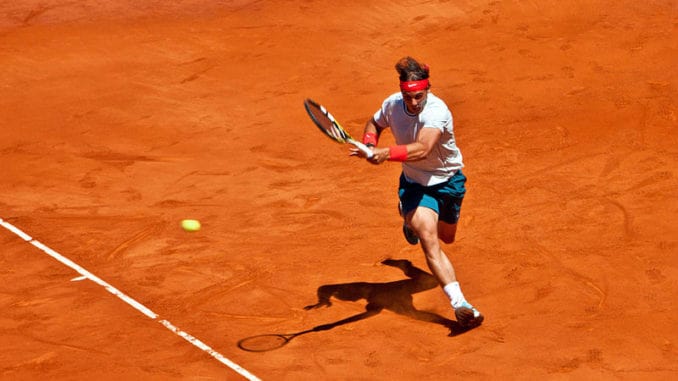 Rafael Nadal has been named in the Monte-Carlo Masters player list but Roger Federer has decided not to feature at the clay court tournament.
The Spaniard world number two has undergone a string of fitness woes that led to many a tournament withdrawals or retirements from matches since 2018. This includes an Indian Wells Masters withdrawal last week before his match against Roger Federer and a subsequent opting out of the Miami Masters that began earlier this week.
However, he did say he would look to make a comeback to tennis during the clay court part of the season where he might play all the three Masters and the French Open. Monte-Carlo is the first of the Masters on clay which will be followed by the Mardrid and Rome Masters.
Last season, Nadal won the Monte-Carlo and Rome Masters along with the French Open, but lost to Dominic Thiem in the quarter-finals of the Madrid Masters.
This year, he's expected to feature in Monte Carlo, Barcelona, Madrid, Rome and Roland Garros, which he confirmed after the Indian Wells pull-out but it also came with a caveat. He said:
"This is my plan. From there we will see what happens. It is the calendar that I have done all my life and I hope to complete it one more year."
What that could imply is a lot of how that plan goes would depend on his injury issues but more vitally, a probable feeling he might not be able to continue with this kind of a schedule come next year.
On the other hand, Federer, who had said he would be participating on clay this year, and will be seen in action at the French Open as well, has opted out of the Monte-Carlo Masters. Details on his participation in the other two clay court Masters us still to be confirmed.
Novak Djokovic will be leading the draw at the Monte-Carlo Masters, having confirmed his participation while Juan Martin del Potro, who has had his own knee problems doesn't figure in that list either.