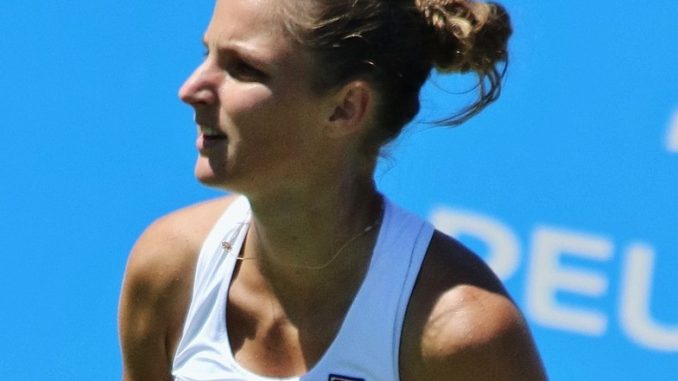 Simona Halep blew away her chance to regain the number one spot in the WTA Rankings after her loss at the hands of Karolina Pliskova at the WTA Miami Open.
Needing to reach the final to become the new number one, taking over from Naomi Osaka, Halep went down in straight sets at hands of the ever-consistent Pliskova in the semi-finals.
Things looked like they were going to play for the Romanian when she took a 5-3 lead over Pliskova in their match on Thursday. However, mistakes crept into Halep's game as she went on and lost nine games in a row and with that the match to her fifth seeded opponent.
After losing the first set to back to back breaks, Halep fell 0-5 behind in the second set before the heavens opened and the players had to scurry off the court.
An hour later, the two were back on court following the stopping of rain and drying of the courts, before Pliskova finished off the match in four more minutes, winning the set 6-1. Had she won this match, she would have overtaken Osaka on points and become the new number one.
In the other women's singles semi-final at the Miami Open, 12th-seeded Ash Barty needed to maintain her focus through three rain delays before overcoming surprise semi-finalist and 21st-seeded Anett Kontaveit 6-3, 6-3. And with that win, she will feature in her first ever Premier Mandatory tournament final where she takes on Pliskova.
Pliskova has clearly been the most consistent women's player this season, having been the only one – and that includes men's singles as well – to make it to at least the quarter-finals at the Australian Open, Indian Wells Open and now at the Miami Open.