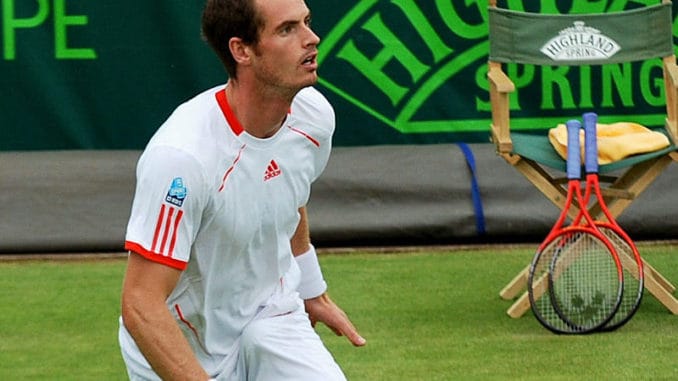 Andy Murray's participating at this year's Wimbledon is unknown but the tournament organisers seem like they are willing to give him more time to make that call.
Former, two-time Wimbledon winner Murray is still recovering from the surgery he had on his hip earlier this year. He had earlier claimed he might have to end his career, expressing a hope he could do that by playing one last time at Wimbledon but since then his rehabilitation seems to have progressed well.
Players are allowed up to June 18 this year for the wild-card but in case of Murray, the AELTC might push it further to give him as much chance as possible to recover from his fitness concerns.
Murray also has a chance to use his protected ranking to make the Wimbledon main draw but a wild-card will allow him to use that for another tournament.
In a chat with BBC Sport, AELTC chief executive Lewis said, "It's not unprecedented for us to allow players a bit more time to see whether an existing injury clears up."
Also Read:
Meanwhile Wimbledon has also changed their rules around tickets sales and increased the prize money. UK and Ireland residents can now apply for Wimbledon tickets online from the 2020 edition of the tournament, a big change from the age-old practice of fans having to use pen, paper and a stamped addressed envelope for the same.
There is also nearly a 12% increase in the total prize money this year at Wimbledon with men's and women's singles winners getting £2.35m (£100,000 rise), while first round losers earning a whopping increase of 15.4% from the previous year. Doubles champions will get 20% more while wheelchair singles and doubles winners will win 15% and 28.6% respectively more that the last year.
Matches at Wimbledon this year will begin at 11 am BST, 30 minutes earlier, but there is no rule change for the overnight queuing up method outside the arena.