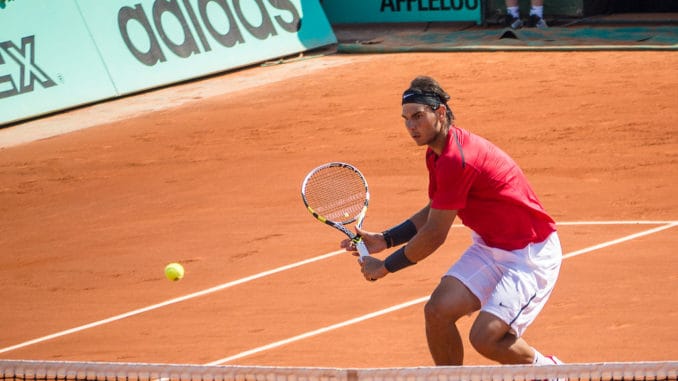 Rafael Nadal reckons tennis needs to set a good example for other sports by giving it some time before resuming tournaments on the tour.
Speaking to the media, Nadal said he wouldn't be travelling to New York City for the US Open just yet given how control over the situation is still to be had. With all tournaments suspended till the end of July, the Spaniard also wants the Grand Slam organisers to wait it out till every player is able to travel safely to feature in the tournaments.
US Open authorities are still waiting to announce what their plan for the major is but there were earlier reports New York could actually go on to host both, the Grand Slam and the Western & Southern Open back to back. There is very little possibility, however, for US Open to be played in front of fans.
Defending US Open champion Nadal, however, is having none of it. He said if he was asked to fly to New York today he wouldn't accept the offer.
The world number two said:
"If you asked me if I want to travel to New York today to play a tennis tournament, I will say no – I will not."

"But in a couple of months, I don't know how the situation is going to improve. I am confident that if the tournament is played, it's going to be under extremely safe circumstances. If not, in my opinion, it doesn't make sense."
Also Read:
Nadal's reasoning is the sport needs to take lead in sending out a strong message to everyone else; safety and security of players over finances should be its motive in short.
He also said given the unprecedented nature of the situation, it was necessary for the sport to wait and get to a point when everyone could travel before making a return. Like former French player Amelie Mauresmo had suggested earlier, Nadal said it made a lot more sense to return when a medicine to fight the virus is found.
Speaking of his own return to practice, Nadal revealed he was taking it one step at a time after having not played for more than two months. He said he was practicing only twice a week for now.