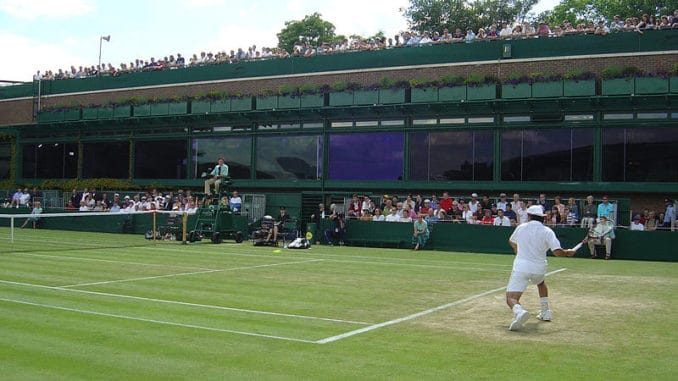 A match-fixing scandal has hit tennis yet again as Vadim Alekseenko and Gleb Alekseenko, Ukrainian twins have been found guilty of match-fixing and unauthorised betting and banned for life.
In addition to that, they have also been fined $250,000 after a Tennis Integrity Unit inquiry found them guilty.
The Independent Anti-Corruption Hearing Officer Richard McLaren, who adjudicated the case and declared the verdict, also imposed a fine of on each of them.
The offences were committed between June 2015 and January 2016 in the ITF Futures circuit with the tournaments played in Russia, Germany, Turkey, and Romania. The brothers have also been found guilty of soliciting a third party to wager on matches for which they contrived the outcome.
The lifetime suspension comes with immediate effect, that is, both the players are banned from attending or playing in any of the sanctioned events recognized or organized by the governing bodies of tennis.
As per the latest rankings released by the ATP World Tour, Gleb is ranked 1,724 with a career-high singles ranking of 609 that he reached in May 2011. Vadim is ranked 1,113 and his career-best ranking is 497 which he attained in June 2014.
The world of tennis, particularly the lower-level events, has been struggling with the issue of match-fixing. Earlier this year, the Independent Review Panel – set up by the governing bodies of tennis – published a report that described a 'tsunami' of match-fixing corruption in the sport.
The report did not reveal any evidence of a cover-up by the governing bodies or the Tennis Integrity Unit. However, it did mention that a very significant corruption problem exists in the lower and middle levels of the game.
The report also stated that the problem isn't as widespread at upper levels although, some issues do exist at Grand Slams and Tour tournaments.
In addition to the players, match umpires are also scrutinized heavily. In October, three Thai chair umpires – Chitchai Srililai, Anucha Tongplew, and Apisit Promchai were found guilty of match-fixing and betting offences. Consequently, they were banned from officiating and attending any professional tennis event for life.
There had earlier been an investigation into a match that Alexandr Dolgopolov was involved in 2017 as well.