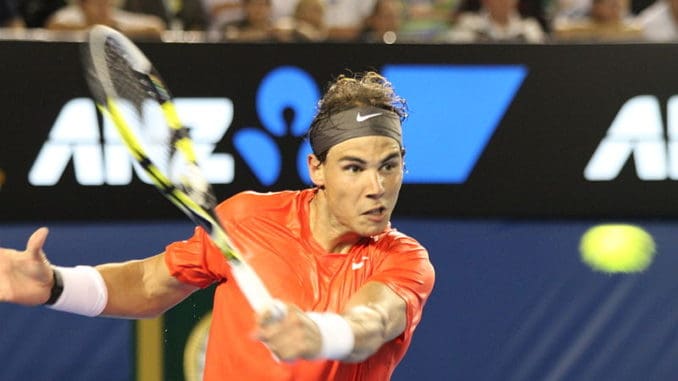 Roger Federer confirmed he had been approached to participate in the exhibition tennis tournament in Mubadala but had rejected the offer. Novak Djokovic and Rafael Nadal are a part of the 2018 list of players, however, even as international pressure mounts on them to withdraw from the tournament.
The Mubadala World Tennis Championship is an exhibition tennis tournament held before the start of the new season every year since 2009. It is played in Saudi Arabia, but recent developments in the country have meant the pair of Djokovic and Nadal have had to re-think their participation in the tournament.
The tournament will be held in the final week of December in Jeddah and both were offered nearly AUD 1 million to participate in it.
Federer, however, said he had decided against taking part in the tournament despite having been offered the same. Speaking to the media during the Paris Masters, Federer said:
"I didn't want to play there at that time. So, for me, it was a very quick decision."
The issue stems from an international incident that happened in Saudi Arabia when a Saudi writer Jamal Khashoggi was killed in the Saudi consulate in Istanbul, Turkey on October 2. The Washington Post writer had been critical of the Saudi Arabia's crown prince.
Both Nadal and Djokovic have confirmed they will be re-thinking their stance after having acquiesced to feature in the tournament long time ago. They were to play in 2017 as well but withdrew from the tournament at different times due to fitness concerns.
Nadal said he was aware of what was happening with respect to the loss of the journalist and expressed his grief over it. He also said his team was in talks with the organisers about it.
Djokovic also confirmed the commitment to feature at the Mubadala tennis competition was made some time ago, and it was a professional call he had made some time ago. He added:
"My team right now is in touch with the people in Saudi Arabia as well as Rafa's and of course we are all talking to understand the situation better."
The pair has been criticised in certain sections of the media for dragging their heels over the decision to pull out of the tournament.