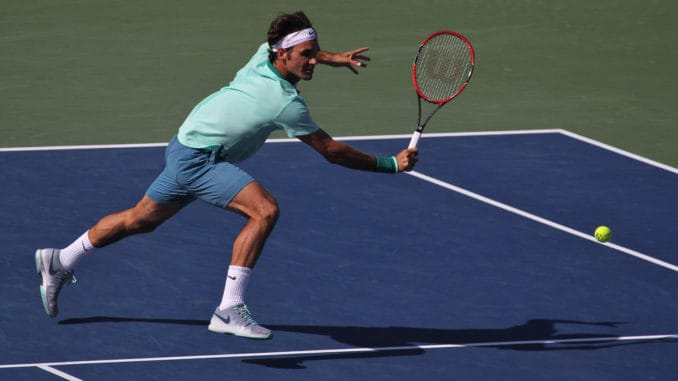 Roger Federer has posted an emotional message on his Twitter handle regarding his match-up with Rafael Nadal at the Indian Wells Masters semi-final that ended in a damp squib last night.
The Swiss maestro, who made it to the final of the competition when Nadal withdrew from the match because of a bad knee, said on Twitter he hoped the two will have many more matches against each other to come.
Sad we couldn't face off in another epic matchup, but hopefully we have a few more to come. Get better soon Rafa. #Fedal pic.twitter.com/56wGwWjEGt

— Roger Federer (@rogerfederer) March 16, 2019
He later spoke about it at the press conference, confirming that Nadal had sent him a text message saying his knee wasn't doing well and he would have to withdraw from the tournament.
Federer said:
"Rafa texted me a message saying 'It's not going to be possible, my knee is not well."

"It's definitely a big letdown because I know the anticipation [for the match] was there and the tension was so high for the both of us."

"I'm obviously excited to be in the final, but not this way. He was playing some of his best tennis again, so I was looking forward to the match and I'm sorry it didn't happen."
Incidentally Federer was also realistic about the chances of facing off again, saying he hoped this wasn't the last time they were scheduled to play against each other.
"We've had so many epic battles and I know every match we have now could be our last. Was this our chance for the last one? I really hope not."
There has been a buzz about Federer's retirement for some time now but the Swiss number four has quelled all of it, even opting to feature on clay this season and confirming it wasn't because he was planning to retire any time soon.
Federer added:
"I believe at the level he's playing and that I'm still going at, there's going to be more. But if we keep staying up high in the [ATP Rankings], it's more of a challenge to get to each other in the draw as well."
Nadal has a healthy 23-15 lead over Federer on their head to head. Federer has, however, won their previous five encounters, and not dropped a single set in the previous three of them.
Federer plays Dominic Thiem in the final of the Indian Wells Masters later today.