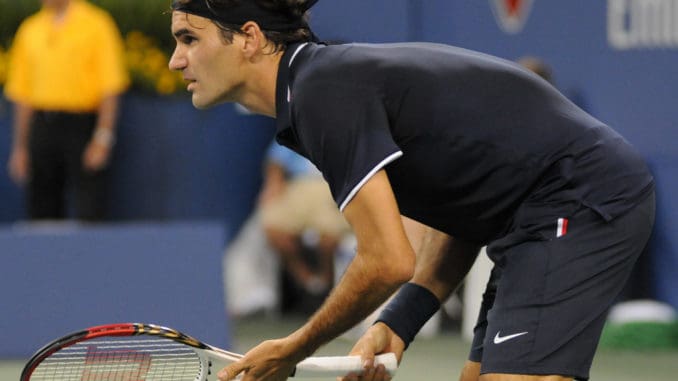 Now that Sky Sports have lost the rights to telecast the Miami Masters, UK tennis fans can watch the ATP Miami Masters live with Amazon Prime Video. Amazon Prime won the rights to telecast the Miami Masters live along with 36 other ATP tennis tournaments for this season and beyond.
UK Tennis Fans Can Try out Their 30-Day Free Trial of Amazon Prime Here & Watch Miami Masters Live
Much like the past two weeks when the Indian Wells Masters was broadcast live on Amazon Prime Video, this second Masters of the year, at Miami will also be shown live with the same live streaming partner of the ATP for UK viewers.
With Amazon having broadcast the previous year's US Open, they were awarded the rights to a number of ATP tennis tournaments including these two Masters at Indian Wells and Miami.
What this deal with Amazon Prime means is that the Miami Masters can now be watched on it in UK from 2019 to 2023, along with all the other ATP Masters 1000 events like the Indian Wells last week, the ATP Finals, Next Gen ATP Finals, the ATP 500s and 13 of the ATP 250s tournaments that are around.
The US Open will also be live streamed with Amazon Prime till 2022, another five-year long deal.
So if you are already a Prime Video subscriber, you don't need to worry, just plug and play and watch the live streaming of the Miami Masters on any of your devices. Of course, there were major issues during the US Open with this live stream which then seem to have got sorted during the Indian Wells Masters.
Some of the commentators who were on show during the Indian Wells Masters included Greg Rusedski, Catherine Whitaker and Daniela Hantuchova along with Sam Smith, Mark Petchey, Robbie Koenig and Nick Lester.
The live coverage will be available from every court in which there are cameras, replays would be available within a few minutes of the match getting over and highlights following day.
John Isner will kick-start the tournament as the defending champion but the real challenge will come from Novak Djokovic and Roger Federer, both of whom are in different sections of the draw. Rafael Nadal has withdrawn from the tournament because of the same knee injury that got him to withdraw from his Indian Wells semi-final against Federer.
In order for you you be able to watch the Miami Masters live streaming, visit this link, Amazon Prime Video in UK here to try out a 30-day FREE trial.
The other way to watch the Miami Masters live streaming has been described here.