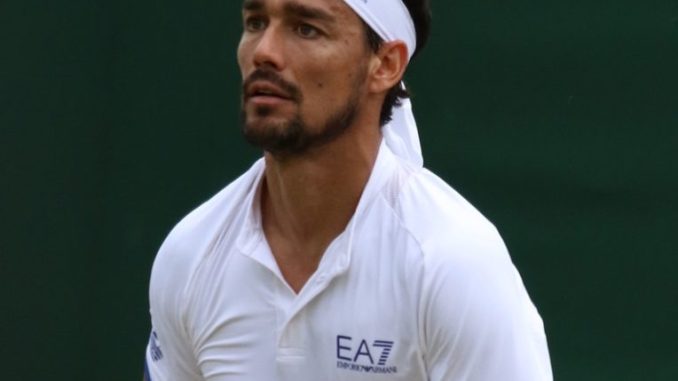 Unique individuals is nothing new to the sport of tennis as we've seen an array of fiery characters enjoy great amounts of success and entertain huge crowds in doing so over the years.
But while there have been many great moments for such players, we often remember the controversial side to them which for some were just as prominent as on court success was.
The Original Bad Boys of Tennis
Perhaps the most famous of all is John McEnroe who won many Grand Slams in the late 70s and early 80s, but was greatly known for his combative mentality that often spilled into lengthily arguments with officials, or fellow American Jeff Tarango who also built a reputation for arguing with officials.
Tarango was involved in one of the more famous incidents with an official which occurred at Wimbledon in 1995, when Tarango was banned for a year and fined $15,500 for verbally abusing Bruno Rebeuh, who was the umpire that day along with using foul language towards spectators before leaving the court.
Safin Leads the 2000s Pack
In the 2000s, players such as Marat Safin, David Nalbandian and Lleyton Hewitt, were considered very fiery characters who showed huge levels of passion that sometimes went too far.
Losing their temper during matches which happened often for Safin, on court frustration leading Nalbandian into kicking an advertising board into a line judges leg at Queens's Club, and passionate but sometimes provocative celebrations from Hewitt leading to a spitting incident between himself and Juan Ignacio Chela, are just a few controversial moments to happen during their highly successful careers.
But more recently three players stand atop this list and have caused similar incidents at alarmingly high rates.
Also Read:
Can Anyone Top Kyrgios Now?
They are Fabio Fognini, Ernests Gulbis, and Nick Kyrgios. Now all three players are very different and not just in their on court styles, but also in the ways they have caused several controversial moments to happen.
Kyrgios is the youngest of the three and has shown spectacular ability on court more often than not. But even so, the Australian in many ways has been a ticking timebomb that could go off not just from one match to the next but from one set to the next.
The Aussies, at the moment, boots a winning record over Novak Djokovic and has also enjoyed good success against Rafael Nadal, which shows the type of performances he can deliver. But arguments with officials and in particular other players such as Nadal has often turned fans on his back.
Kyrgios began a trend which saw the unconventional, but allowed underhand serve to return to the sport, and has used it specifically against Nadal. Whether it was Acapulco or Wimbledon, it caused a huge stir not only with Nadal who said it 'lacked respect' but also for the fans watching.
Fognini and Gulbis don't possess the same track record when it comes to on court arguments with fellow players as Kyrgios, as the Australian has made a habit of this since making his debut on the ATP Tour in 2012.
While his rivalry with Nadal has made the biggest headlines due to the reputation and success of the Spaniard, the most controversial moment with another player to take place was with Stanislas Wawrinka in 2015.
Kyrgios was involved with insulting the Swiss player after a particular point, which involved making claims about Wawrinka's personal life. The incident led to several fines and a lengthy ban for Kyrgios.
Match-Tanking?
One of the worst things a professional athlete can be seen or considered to be doing is tanking a match and showing no effort. It's a very hard judgment to make for anyone watching an athlete, but Krygios said himself that he didn't play up to his capabilities in several tournaments in 2017 as he was not invested during that particular day and wanted to do something other than play tennis.
In what has so far been an eight-year career filled with brilliant performances, but just as many damaging incidents, it remains to be seen if this continues to take shape for Kyrgios.
The similarities between the three do exist in the sense that all three are players for the big occasion and have performed at a higher level when facing the toughest competition.
They all boast of several wins combined against the likes of Djokovic, Nadal and Roger Federer. While some of their incidents might be similar in regards to disagreements with officials or spats with fellow players, they are all very different in how they play the game and the impact they've had.
Fognini's On-Court Issues
Fognini has become more consistent over the last two seasons, which has resulted in the Italian being ranked just outside the top ten in the world. However, similarly to Kyrgios many matches are overshadowed by his argumentative style with umpires.
Just like the before mentioned Krygios, the 33 year-old has had several alarming on court spats with fellow players. The most well known of these was the fallout against Andy Murray at the 2019 Shanghai Masters.
What was a thrilling encounter and subsequent victory for Fognini against the Brit which included a final set tie-break. The contest was overshadowed when Murray took aim at the Italian shouting out before hitting a volley. Players never speak or shout during a rally, and Murray believed Fognini was wrong for doing so as it can be a distraction and bad sportsmanship.
The two exchanged words after the point, and again as they swapped ends, however this was not the final surprising moment for Fognini during the week long event.
A day later the Italian was once again at the centre of attention when facing Karen Khachanov, as he spat during their match on court at the beginning of the second set after engaging verbally with a fan.
The Italian has a rich history of succumbing to his temper which in one memorable case saw him thrown out of the US Open after yet more verbal abuse towards a female umpire in 2017.
Gulbis Stands 'Tall' With His Own Shenanigans
Gulbis on the other hand has not got the same on court reputation, but instead has made waves with his comments and attitudes towards certain players before or after matches.
The Latvian famously called Federer, Djokovic, Nadal and Murray extremely boring in their interviews and also claimed that their correct way of coming across to the public was for the cameras and not how things were in the past.
Many players don't get on with Gulbis, who has been known to have a very erratic behavior on court during his matches. In 2014 Gulbis was without doubt at his best and this was followed by several of the controversial comments he's made.
He was interviewed on the subject of female players and his sisters which brought a surprising answer to say the least as Gulbis claimed his sisters should not follow the career path of a professional tennis player, and instead should enjoy life more by thinking of kids and family.
Only Gulbis knows the context of what these outlandish comment meant, but the 31 year-old certainly hasn't done himself any favors over the years with statements such as this.
Fognini, Gulbis and Kyrgios have certainly got the ability to warrant such high characters which every sport has and needs, but what effect does this have on those growing up and wanting to be professional players?